Our Leaders, Your Allies
Meet the Advanced Payroll Solutions Team
---
Sandra Welch
Chief Financial Officer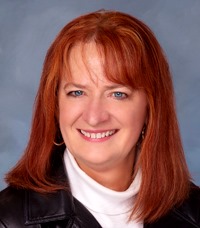 Sandra Welch was born in Seattle WA. She is a retired IRS revenue officer. She had over 30 years of IRS experience in Washington and Montana. She has been married for 28 years. She loves bringing her Dog Sophie to work. Sandra has a degree in Economics from Washington State University (WSU). She is a 3rd generation Cougar. While at WSU, Sandra was active in the Cougar marching band and pep band for sporting events. Now, Sandra enjoys taking vacations to California to visit her retired parents and check out wine country.
She is a Habitat for Humanity Family partner volunteer (20 years). In 2011 she received the President's Volunteer Service Award.
Sandra is very active in her church. She is a ruling elder, active in bible study and community garden.
Sandra is a volunteer at Westminster Spires Church camp. She has been known to cook a meal or two for all the campers. Sandra and Sophie love to fish while at camp.
She has a passion for helping people.
---
Joe Wonder
Risk Management Director
---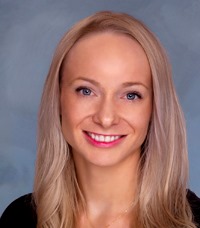 Jeannie Schweigert
Sales & Marketing Director
Jeannie Schweigert was born in Billings, MT. She has a degree in Public Relations from Montana State University Billings. After a couple of years in Bozeman working as a Staffing Specialist, she moved to Nashville where she worked as a Prevention Specialist in Grant Management for The Department of Mental Health and Substance Abuse Services. Jeannie left Nashville and traveled the country working in Property Management.
Now, Jeannie is happy to be back in Billings. Jeannie enjoys anything that keeps her moving! Her two favorite activities are golf and yoga.
She has a passion for animals and is blessed to have amazing parents that will care for them while she is on the go. She has a Lab/Doberman (Rez) and a Yorkipoo (Meeka).
---
Natalie Watson
Payroll Administrator
Natalie Watson was born in San Angelo, Texas. She has a degree in Sociology from DePaul University and also Human Resources from Montana State University Billings. After living in several different states, Natalie moved to Billings in 2014 and plans to stay put. She is excited to continue working on payroll and the challenges that coincide. When not working, Natalie and her husband are chasing after their very busy boy/girl twins.
---
Christina Johnson
Office Administrator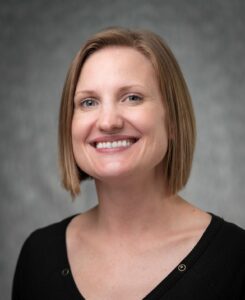 Christina Johnson was born in Billings, Montana. She has spent over 12 years working in the healthcare industry, including selling insurance and processing insurance claims. Christina enjoys learning every facet of the workplace and is always the go-to person. She believes customer service, a dying art, should be the main focus of any business and prides herself on excellence. In her free time, Christina enjoys cooking, exercising, and spending time with her 17-year-old daughter.
---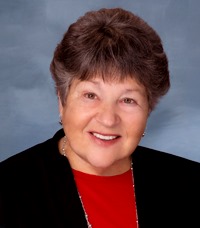 Patti Johnson
Administrative Assistant
Patti Johnson was born in Lebanon OR. Moved to Montana after marriage in 1968. She has been married for 53 years. (Wow!) She is a mother of 4 and a grandmother of 10. She has worked for the State of Oregon for Workers' comp insurance for 2 years. In Montana, she has worked for Hancock Fabrics, Rawlins Birdick Hunter, and American Appliance before she came to Advanced Payroll Solutions.
Patti is very active in her church and is a Deacon and has also served as an Elder. She is a member of Beta Sigma Phi for 46 years.
Patti's free time is spent grandbaby watching, reading, and gardening.
---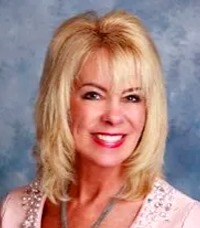 Lori Lambrecht Schweigert
Owner
Lori Lambrecht Schweigert is a native of Billings, MT. She has worked in the human resource field for over 20 years. She also owns Advanced Employment Services. Previous experience for Lori includes working as an independent insurance agent and also an insurance underwriter.
She is married to John and they have 3 children, Samantha, Jeannie, and Robbie. For her relaxation, Lori looks forward to walking her dogs nightly and swimming.
Lori's education comes from West High School and Eastern Montana College. She holds a degree in Business Management. Loving what she does for a living is the best thing possible. Making positive influences in others' lives….what can be better than that!